Liquid are in.
Banner image: Ubisoft / Eric A.
As we come to the end of the Charlotte Major group stage, teams have started to qualify for the next stage of the tournament. Keep on reading to find out who's qualified and how.
A total of eight teams advance to the playoff stage, a very special one for both fans and players as crowded international events are finally back.

Oxygen Esports — FoxA, LaXInG, VertcL, Nuers, Dream, HOP3Z (Coach), and Redeemer (Coach)
Astralis — Shuttle, iconic, DPFire, J9O, Forrest, Mango (assistant coach) and Callout (head coach)

BDS — Shaiiko, Renshiro, Rafale, Elemzje, BriD, and coach BioS

DarkZero — Canadian, Hyper, njr, Panbazou, Ecl9pse, and coach Mint

G2 — Alem4o, CTZN, Doki, Prano, Virtue, and coach Shas

Team Liquid — Paluh, nesk, AsK, resetz, PSK, and coach Hugzord


The more things change, the more they stay the same. Brazil's best team from BR6 and Copa Elite Six Stage 1 has qualified for another playoffs at another Major.
The question for this team is simple: can they pull out a grand finals victory? Liquid have been so close; arguably the most consistent team in the world with deep playoff runs remaining after Empire disbanded. Maybe this Major where Brazil is hobbled is where their brightest stars shine.


The superteam is here – G2 are through to the playoffs phase. Due to the myriad tiebreaker rules and W7m and Heroic being unable to hop them, G2 have advanced to the playoffs phase of the Charlotte Major.
G2 have played several close games. They could've qualified earlier, but overtime losses to w7m and DarkZero forced them to have to qualify on the third day.
In their first stage together, G2 have made the playoffs of a Major, and there's going to be much more to come for Siege's newest superteam.


They were counted out a bit, but DarkZero have emerged from the group of death to the playoffs phase.
Victories over G2, Heroic, and w7m, including a big two over Heroic have put them over the top. While their group was hobbled by w7m's Mexico ping situation, exiting this group as opposed to the whole field is an achievement.
DarkZero have only missed the playoffs phase in a Major-caliber event (Majors or SI) once since 2020 – the Sweden Major. They're back in the quarterfinals, with their opponent yet to be decided.


Despite a slow start and a slew of doubters, BDS are moving forward in the Charlotte Major following a defeat of group-leading Astralis.
Astralis shocked BDS with a 7-2 victory the first time around, which BDS seemingly took personal, racing out to a 5-2 lead en route to a XX-XX victory
Once again, BDS will represent the European region in the playoffs of a Major. How far can they go?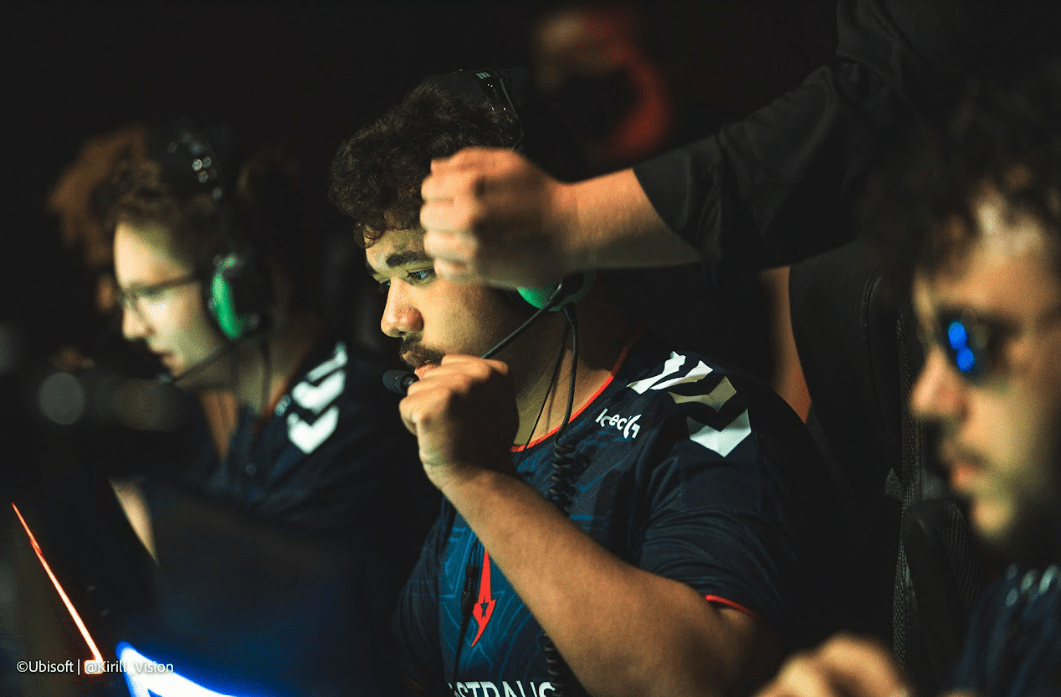 From NAL, to Charlotte, to the stars: Astralis has qualified for the playoff phase of the Major with a blistering 4-0 record. They're the second team to qualify, and the second team from NAL to move on to the playoffs.
Astralis were head and shoulders ahead of the NAL, and might be head and shoulders among most teams here. They're on an absolute tear recently, and that momentum only has to last until Sunday to take home a Major title.
Two victories over Wolves, a dominating victory over BDS, and a nail-biting win over Chiefs sent Astralis through.


In a group of just three teams following Elevate's early disqualification, Oxygen Esports grabbed three wins out of three matches to confirm the team's presence in the playoffs.
Oxygen Esports' first game of the group stage was a 7-4 victory over Team oNe, who are playing from Mexico. To learn more about the team's victory over the Brazilian side, check out our post-match interview with various members of the roster.
A 7-2 victory over Dire Wolves and another regulation win over Team oNe confirmed Oxygen's spot in the playoffs.
The latest news straight from our website to your inbox.
You may unsubscribe at any time. By subscribing, you agree that your info will be processed according to the SiegeGG privacy policy and Mailchimp privacy policy.
© 2022 SiegeGG Terms & Privacy